How to Celebrate a Safe Halloween with Your Pets
When witches, princesses and superheroes take to the streets in search of treats this Halloween, they'll have some furry friends by their side. According to a survey by the National Retail Federation, total spending for Halloween is expected to reach $8.4 billion this year, an all-time high since the survey began 11 years. With nearly 171 million Americans celebrating Halloween, it's estimated 16 percent of households will not only pick out costumes for themselves, but for their pets as well. Superheroes and mermaids are the top choices for pet costumes, with bees, sharks and Stars Wars-themed garb rounding out the list.
If you plan on letting your pet don a devilish disguise, there are a few safety tips to keep in mind. First, make sure your pet wants to wear a costume. While some animals may not mind being outfitted with a pumpkin suit, others may experience extreme discomfort and stress while in costume. Try putting the costume on your pet in advance of the big night to make sure he or she is comfortable with the idea. And while your pet is out trick-or-treating, don't forget about the pets that may be coming to your house - keep a few dog treats by the door to hand out to any four-legged companions accompanying trick-or-treaters.
Whether your pet is dressed like a spider or a dinosaur, make sure the costume allows for easy movement and is not restrictive or confining. However, also be on guard for costumes that drag on the ground. These costumes can get caught in doors or snag on other objects. If your pet's costume includes a mask, modify the eye holes so they are big enough to accommodate your pet's peripheral vision. A pet that can't see may experience increased stress and could become aggressive as a result.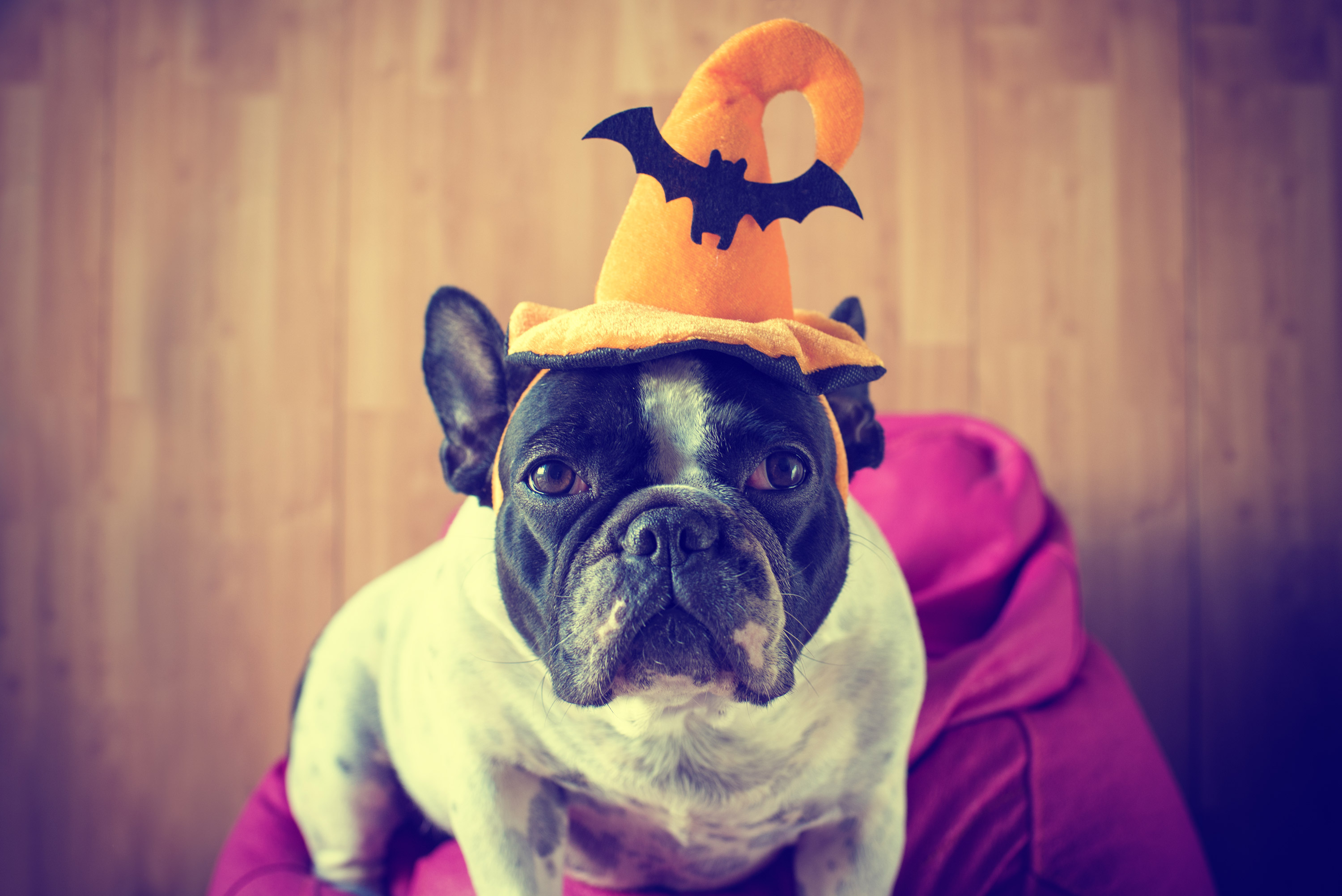 When the trick-or-treating is over and the treats are ready to be had, be sure to keep chocolate away from your dog. Any amount of chocolate is harmful to your pet, so keep the treats out of their paws, no matter how much they beg. Those cellophane and foil wrappers left behind after the treats are gone are also a potential health hazard for your pet. The wrappers can be caught in your pet's digestive track and cause illness, severe discomfort and even death if the problem is left untreated.
Additional pet safety tips to keep in mind this Halloween:
• Jack o'lanterns and lit candles may look spooky, but they can pose problems for your pet. Rambunctious pets can knock lit pumpkins over and start fires, and wagging tails can easily get burned by open flames. Keep lit pumpkins and candles up on a high shelf to avoid accidents.
• If you're hosting a Halloween party, keep your pet in a separate room, away from all the hustle and bustle. Too many strangers in odd costumes may cause your pet stress. This will also prevent your pet from sneaking out through an open door and darting out into the night.
• Keep your pet indoors during the days and nights around Halloween. Pranksters and vandals have teased, injured, stolen and, in rare cases, killed pets on Halloween. Keeping your pet inside will keep them from becoming a target.
• With all the Halloween festivities, it's a great idea to make sure your pet has proper identification if they escape from your house or become lost while out trick-or-treating.
Halloween can be a fun time for you and your pet. Following the above safety tips will make sure the only scares you experience are all in good fun.
Attention-Seeking Behavior in Dogs
It is perfectly normal for our dogs to engage in a little attention-getting behavior from time to time. As long as the behavior stays within acceptable limits, there is nothing particularly wrong with it. Many times your dog will communicate with you by barking at you, indicating a reason to take notice of him. Also, if you are engrossed in conversation, for example, and your dog paws at your leg to solicit your attention, it would not be inappropriate. What you must remember is that your dog quickly learns which behaviors work and which ones do not according to how you respond. That being said, it is necessary to set reasonable boundaries so your dog can learn which behaviors are acceptable to you.
There are a number of ways a dog can look for attention. The most common actions are barking, whining, gagging (or actual vomiting), feigning lameness (limping), jumping and pawing. Keep in mind that some dogs go above and beyond if they think their behavior will be rewarded with attention, so this list may seem fairly tame. It is important to note what your reaction is to certain behaviors in order to determine which one your dog has employed to get your attention. If you ignore your dog when he barks but yell and/or touch him when he jumps, you are more likely encouraging him to jump whereas his barking is a normal communication.
The main principle involved in treating attention-seeking behaviors is to ignore it. It is not a fast-acting solution, but one that generally produces the best results. In fact, the behavior may get worse or even more intense before it eventually fades away. Keep in mind that if you give in intermittently or after a lengthy period of trying to "tough it out" before the behavior has been squelched, you will reinforce the behavior more firmly. Your dog will learn that if he keeps it up, the attention he wants will eventually come his way.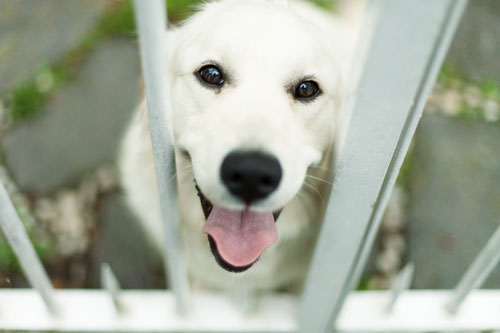 Another way to solve the problem is to use a "bridging stimulus." A bridging stimulus is a neutral sign (or cue) that brings about a particular consequence (i.e. it forms a "bridge" between a behavior and a consequence). It could be a duck call or a tuning fork, or the sound of striking a note on a piano. The noise is sounded at the time the dog is engaging in the unwanted behavior to signal the owner's imminent withdrawal of attention, perhaps even leaving the room. What the bridging stimulus does is to focus the dog's attention on that point in time when attention withdrawal is about to happen. It is not intended to be aversive, but rather a consistent signal. The specific behavior should dissolve more consistently and rapidly if a bridging stimulus is used rather than if attention withdrawal is employed without such a signal.
If your dog is still performing the same behaviors after employing the above mentioned strategies, there could be other factors involved. It is possible that your dog is not receiving any attention or he is spending too much time alone or in a crate. It may be that he is getting insufficient exercise or mental stimulation. Excess energy could also be an issue. It is extremely important to address these issues than just trying to stop the dog from bothering you. It could be that your expectations are not conducive to normal dog behavior and care. Some questions you may ask yourself include:
• Does my dog get enough exercise? The minimum is 20-30 minutes of aerobic exercise daily.
• Is my dog eating a sensible diet?
• Is my level of communication with my dog adequate? Have I trained my dog? You should be striving for 85 percent responsiveness to a one word command such as sit, down, come, watch, etc.
• Is my dog being rewarded with my attention (petting, praise, etc.) when he is doing something I like? If not, begin indicating my approval of desired behaviors.
• Does my dog have a "job?" For certain breeds having a job or something to focus attention regularly helps curb unwanted behavior. Retrieving the paper every day or accessing his food is an example.
The bottom line is that dogs need attention. What you give your attention to (whether good or bad) generally teaches the dog how to achieve that attention through certain behaviors. As an owner, it is your responsibility to let your dog know which behaviors are acceptable and which ones are not. Any behavior can be reinforced. It is up to you to decide what kind of relationship you want with your dog.
Did You Know? Your Cat Might Be a Lefty
Humans usually prefer one hand over the other. In fact, nearly 85 percent of the human species prefer the use of their right hand according to the BBC. And while right-handed people generally score higher on intelligence tests and live on average nine years longer than their left-handed friends, being a southpaw has it's advantages too, like having a natural leaning toward creative thinking.
But did you know that your cat may also prefer one paw over the other? It's true!
According to Dr. Bonnie Beaver, an animal behavior specialist at Texas A&M College of Veterinary Medicine, cats can be right-pawed or left-pawed. Dr. Beaver says right forepaw usage is preferred by about 20 percent of cats and 38 percent of cats are left pawed. The remainder are ambidextrous, using either paw to manipulate objects.
There's also an interesting divide between the sexes. In a 2009 Queen University Belfast study, it was revealed male cats tend to prefer their front left paw while females preferred their front right paw.
Want to test out the theory yourself? Set a cup out in front of your cat with a piece of food inside. Your cat will reach inside with their dominant paw to fish out that tasty morsel. Studies have shown the more difficult the task, the more likely a cat will use their dominant paw.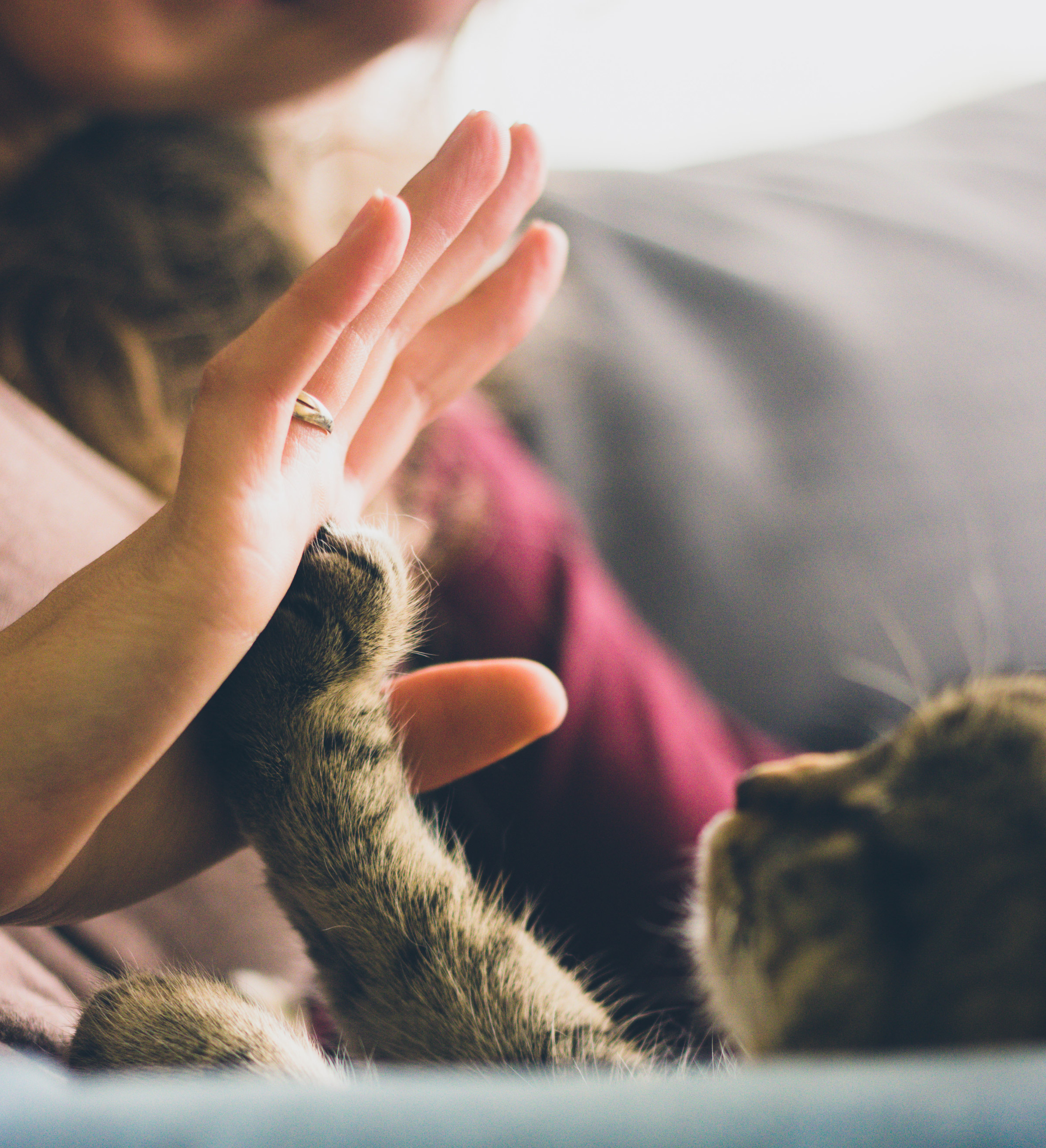 2016's Most Wackiest and Unique Pet Names
Not everyone is content naming their dog or cat a tried-and-true name like Buddy or Whiskers. That's why employees of Nationwide's Veterinary Pet Insurance compile a yearly list of the wackiest and most unique pet names they encounter.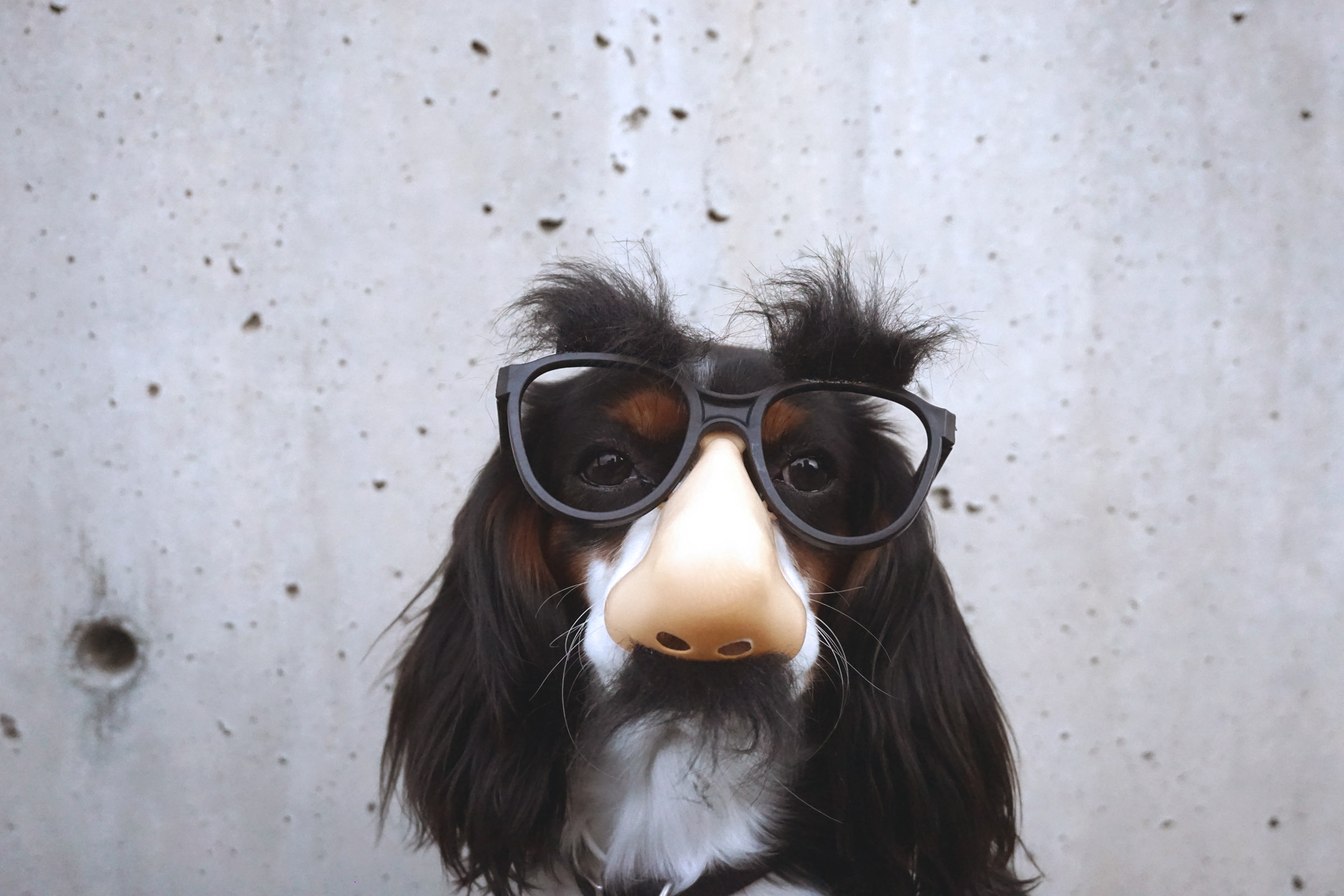 Here's a look at the top picks for 2016:
Ten Top Dog Names
• Aggie Von Schwaggie
• Angus Von Wigglebottom
• ChaChi BigFoot
• Kanye Westie
• Lieutenant Colonel Be Back Soon
• Maximus Waffles
• Mcloven the Stud Muffin
• Optimus Prime Rib
• Scrappin Scruffy Macdoogle of the Highland Macdoogles
• SuperFun Coconut Dog
Ten Top Cat Names
• Agent Jack Meower
• Butch Catsidy
• Enzo Asparagus Santa
• Macaroni Bob
• Meowmadeus
• Princess Poopy Paws
• Shakespurr
• Sharkbait Hoo Haa Haa
• Sir Pickles Pennybottom
• Ziggy Snowdust
Is Your Pet Pampered? They're Not Alone
There is one place many Americans are not willing to make a cut – their pets. As other industries see a decrease in spedning, the pet industry has remained remarkably resilient. In 2015, Americans reportedly spent $56 billion on their fury companions. Wonder where all this money is going? Although veterinary services saw a 7 percent increase in the last year, this was not the only place of growth. Rather, dogs and cats are being treated to trendy human-like luxury items such as gourmet and organic meals, stylish clothes, eco styling products and even pet exercise equipment.
The Global Pet Expo held in Orange County revealed just how far pet owners will go to pamper their pets. Many of the pet food vendors were even seen nibbling on the food themselves in order to emphasize its great taste and nutrition. With food like pan-seared duck and black-and-white quinoa on the menu, can you blame them? Although not all animal owners are indulging their pets in 5-star cuisine, the importance of providing a healthy diet is extending beyond your family's plates and into the doggy dish. "Pet owners aren't just looking to provide a home for their pets," says Bob Vetere, president of the American Pet Products Association. "They are investing in their pets' quality of life."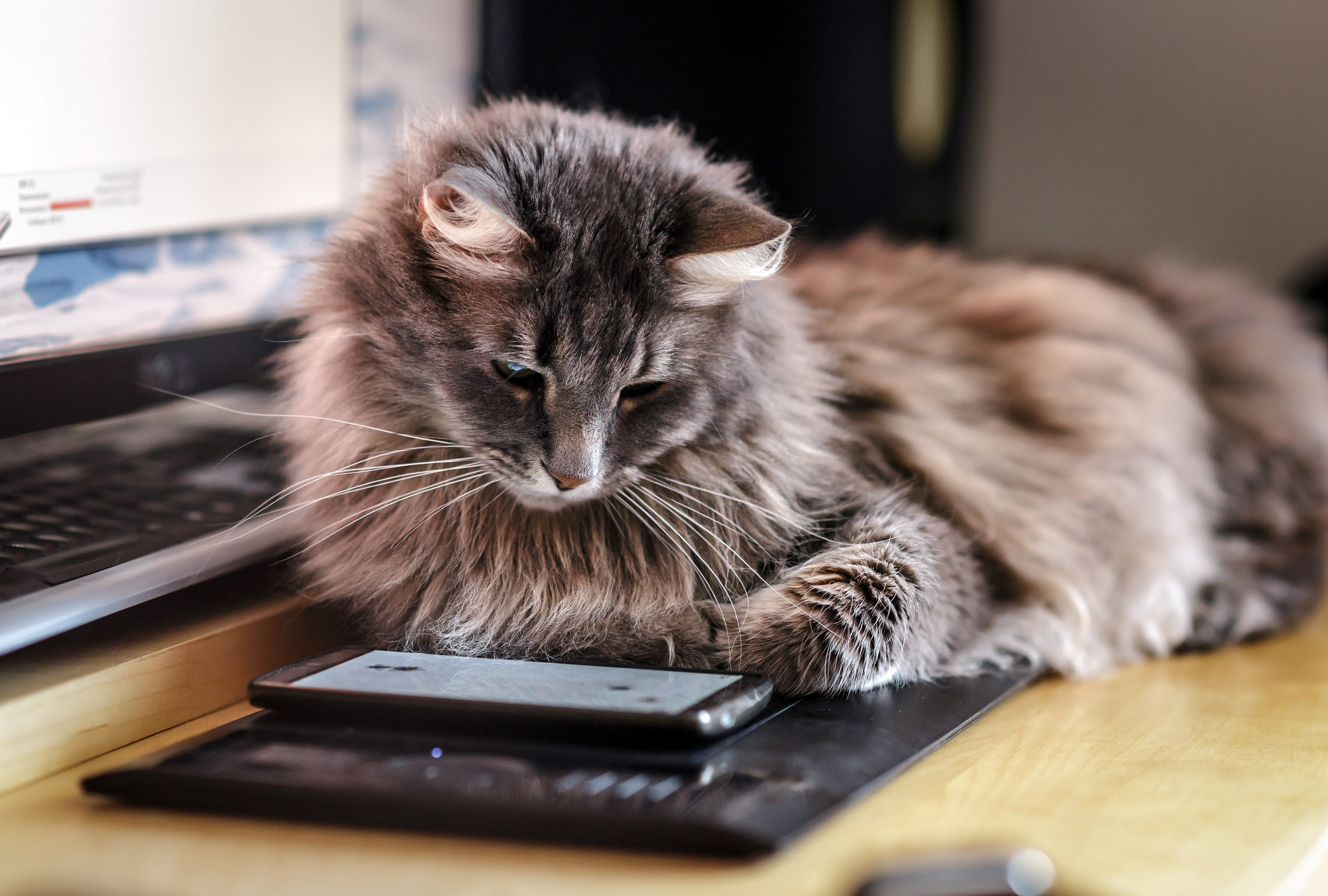 How can you spoil your pet? Here are a few products that are sure to enhance your dog's diva rating:
• Bottles of Pet Pop of Australia's vitamin-infused mountain spring water for dogs
• Israeli dog shampoo with Dead Sea minerals
• Sniff Pet Candles made of 100 percent organic products to promote your dog's health and well-being
• The Honest Kitchen's fair-trade quinoa from Bolivia and wild, line-caught Icelandic haddock